Top 10 Custom Candle Packaging Boxes Concept
Discover an array of innovative ideas to enhance your custom candle packaging boxes! Whether you're a candle maker or a business owner, the way you present your candles can significantly impact your product's appeal. Join us as we explore various creative packaging suggestions that not only safeguard your candles but also capture your customers' attention.
Let's delve into these packaging ideas that will ensure your candles shine brightly on the shelves! These concepts are suitable for all types of candles, including handmade, soy, paraffin, and even those in mason jars.
10 Unique Custom Candle Packaging Boxes Suggestions
Candles serve not only as atmosphere creators but also as messengers.
I have an exceptional collection of inventive candle boxes packaging ideas to share. If you find inspiration from these ideas, I can assist you in creating customized boxes for your candles.
1. Custom Candle Boxes
When operating a retail shop, it's crucial to set your packaging apart through custom candle boxes. Among numerous options, customers tend to choose the most appealing one. You'll want something that catches their eye and draws them to your products.
But why is this important?
These boxes can make or break a sale. The design of the candle box often determines customers' purchase decisions. Whether selling in-store or online, the box's design is crucial in enticing potential buyers and encouraging them to explore your product.


2. Affix Custom Labels
Utilizing customized labels is another effective custom candle packaging boxes strategy. You can use labels not only for branding but also for marketing purposes. A well-designed label can entice customers and convey crucial product information. Ensure the Custom Label includes the candle's name, scent details, weight, volume, and pricing.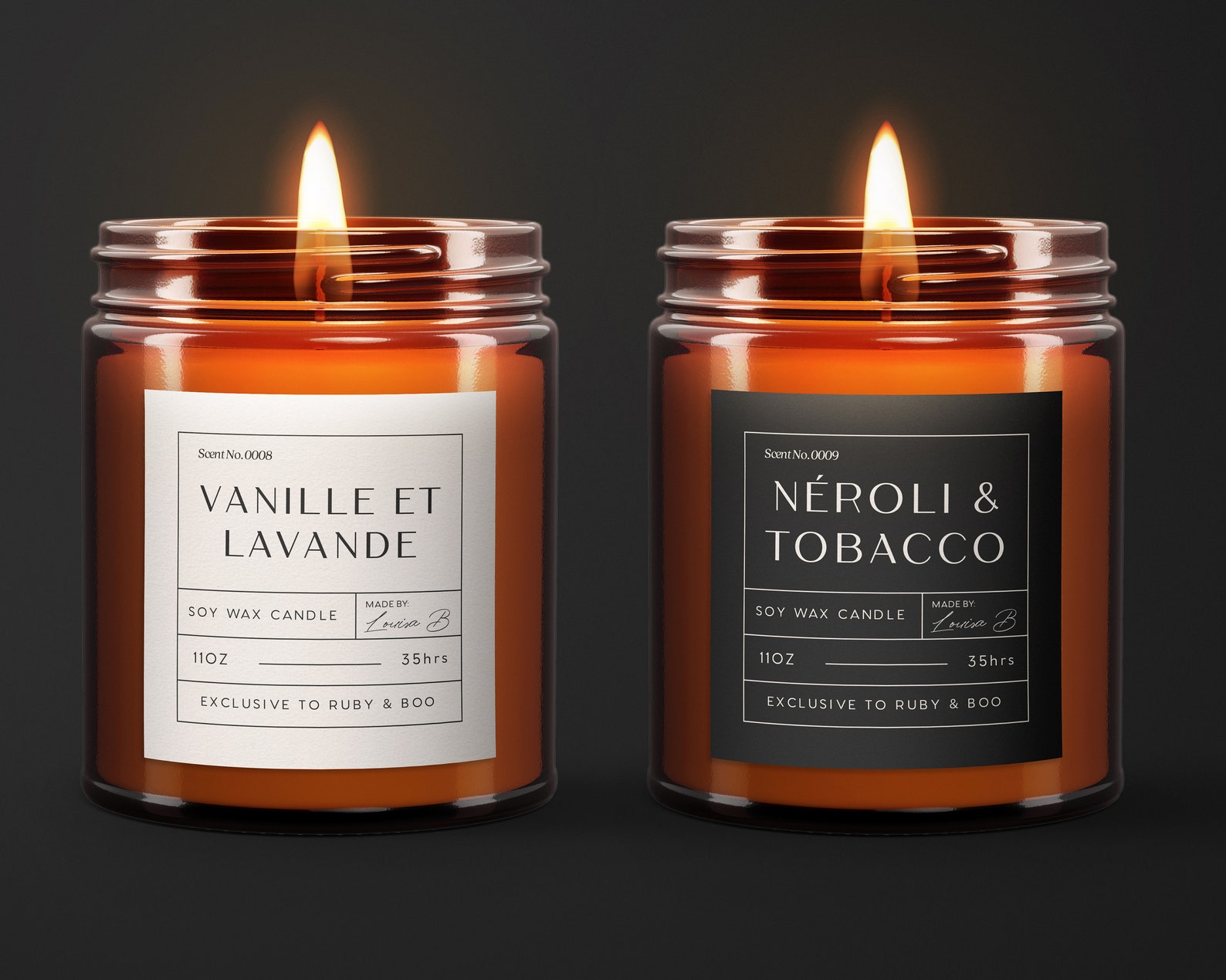 3. Deploy Hand-Drawn Illustrations
To add a rustic touch and a natural feel to your candle boxes, consider using hand-drawn illustrations on plain boxes. These illustrations add warmth and sincerity, resonating with customers on an emotional level.
4. Thematic Packaging
Incorporate trending thematic packaging to enhance the appeal of your candles. For instance, during the festive season, opt for Christmas-themed designs with vibrant colors, symbolic elements, and cheerful greetings. Adding elements like red and white colors, pine trees, and 'Merry Christmas' greetings can contribute to the holiday spirit.


5. Gold Foil Stamping
Enhance the luxury quotient of your custom candle packaging boxes with gold foil stamped packaging. This premium technique adds an elegant touch, making your candles appear even more luxurious and appealing.


6. Create Multi-Functional Boxes
Craft boxes that serve multiple purposes beyond packaging. For instance, wooden boxes or glass containers can double as decorative pieces, adding value to the customer's experience.
7. Present as Gift Wrapped Packages
Transform your candles into ready-made gift packages, making it convenient for customers to use them for gifting purposes. Incorporate a space for personalized messages, enhancing the emotional connection with your brand.
8. Offer Subscription Boxes
Implement subscription boxes to accommodate various candle types and additional accessories, making them an enticing option for your customers. You can also include complementary products to enhance the overall subscription experience.


9. Opt for Minimalist Cardboard Tubes
Choose sleek and practical cardboard tubes that showcase the candles' design and color while maintaining a modern and minimalist aesthetic.
10. Incorporate Window Boxes
Utilize packaging with transparent windows, allowing customers to view the candles without opening the package. This approach is particularly effective in showcasing the candle's visual appeal and unique features.
Tips for Designing Custom Candle Packaging Boxes
Effective custom candle packaging boxes can significantly impact your business success. Consider the following tips when designing your candle packaging:
Understand Your Brand Identity

: Align your packaging design with your brand's personality, values, and target audience.

Choose Quality Materials

: Invest in high-quality materials that not only look appealing but also provide adequate protection for your candles.

Prioritize Visual Appeal

: Use vibrant colors, captivating imagery, and unique patterns to catch potential buyers' attention.

Highlight Product Information

: Clearly display essential product details, including scent, size, ingredients, and burning time, to build trust with your consumers.

Simplicity is Key

: Maintain a clean and uncluttered design to convey an elegant and sophisticated look.

Opt for Clear Typography

: Use readable fonts that complement the overall aesthetic of your packaging.
Wrapping Up
From my own experiences, I've realized the pivotal role custom candle packaging boxes play in enhancing the marketability of candles. By investing in innovative and eye-catching packaging, you can make your products stand out and leave a lasting impression on your customers.
Remember, packaging is not just a covering; it's an opportunity to communicate the essence and allure of your candles to potential buyers.
Contact Custom Packaging Aid if you have any questions regarding the custom candle packaging boxes, As one of America's leading wholesale packaging and custom candle printed box partners, we help our customers get more quality and custom candle packaging for less spending. We'd be delighted for the opportunity to work together and build a long-term partnership with you.